The Road to DOT Compliance Starts with Us
Call Us Today!
1-847-836-6063
The Road to DOT Compliance starts with DOT Compliance Help, Inc.
Our mission is to assist our clients in establishing proper safety management controls in order to minimize accidents, injuries, and fatalities.   We work with you to help create safer roadways for the public and increased profitability for your company.

Our founder and president, Mike England has experienced 'both sides of the coin'; not only does he have over 25 years of transportation safety management experience, but he is also a trained DOT Safety Investigator. During a training, webinar, or a DOT Mock Audit from DOT Compliance Help, Inc., you can find out what is wrong and get help fixing it before the DOT comes.
DOT Compliance Help, Inc. skillfully creates and audits driver qualification files, hours of service paperwork, driver logs, insurance papers, your daily business practices, vehicle maintenance files, DOT drug and alcohol programs and more, as well as hosts DOT Training in-person, via webinars, and on-site. Our flexible staff encourages real-world solutions to big-picture problems.
Every transportation business needs to know what the DOT expects you to know, what the industry standards are, and what the best practices are in DOT Compliance. Whether your transportation company is large or small, buses or trucks, grain, household goods, oil, you name it, we can help.
We strive to help business owners develop a solid foundation and business strategy so they can be successful while being compliant.
We work to improve compliance, business practices, safety management, and your understanding of the DOT regulations and how they affect you.
Hard work, skill, expertise, and more – you get all that through DOT Compliance Help, Inc.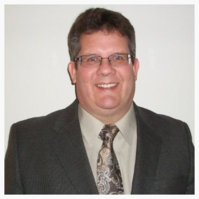 Meet Our Founder
Mike England, President
DOT Compliance Help, Inc.
Mike England has spent more than twenty-five years in the transportation industry, first in a management role with a small transportation company, then progressing through numerous safety and general management roles with both large and small DOT-regulated entities including trucking companies and private fleets.
He is a graduate of the US Army Safety Management School in Ft. Rucker, Alabama as well as the US Department of Transportation's FMCSA Safety Auditor Course. He spent 2005 and 2006 performing audits for the US Department of Transportation and decided in 2007 to form the private consulting firm DOT Compliance Help, Inc.
His memberships include the Commercial Vehicle Safety Alliance, the North American Transportation Management Institute, and the Illinois Trucking Association.
Have a Question About Us?
Fill Out This Form!
May 30, 2018
DOT Maintenance Management was my third webinar. Mike was very informative as usual. I love that he gives tips how to catch up if you miss something or improve your practices.
May 9, 2018
Took Supervisor Drug Alcohol webinar this morning - very informative. I'm not usually a fan of online training but this worked in a pinch
Apr 26, 2018
I loved Day 4 class. Learned a lot - where to look for training info, what to do (after DOT visit). On Monday I will be reviewing our training material, policies.Very satisfied
Apr 26, 2018
Best parts were Driver Qualification, Hours of Service, and the Drug and Alcohol...very satisfied with the seminar. Went with my colleague, Neringa, which will make it easier when we return with a 'laundry list' of things to do.
Apr 25, 2018
good course for catching up